Betfair Sports Trading Software
Supercharge your performance with BetTrader.
A fast betting app for PC & Mac.
Boost your profits by downloading this powerful Betfair trading platform.
Welcome to RacingTraders, the home of BetTrader
Fast browser-based software for betting & trading on Betfair.com
Available now for PC & Mac
FAST BETFAIR PRICES
BetTrader takes full advantage of the Betfair API and refreshes prices 5 times a second.
ONE-CLICK BETTING
Place your orders faster and get the best prices. Immediate cashout and hit your target every time.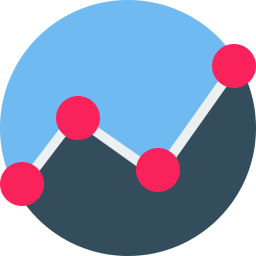 FULL MARKET DEPTH
The ladder interface shows all available prices, the volume traded & amounts available.
TRAINING MODE
Don't risk your own money, use training mode, our realistic bet simulation engine.
Start your FREE 14 day trial today
Get started totally free, no credit card or payment required! Free 14 day trial.
What is BetTrader?
BetTrader is a browser-based Betfair sports trading software application that displays live-updating Betfair markets in your internet browser, allowing you to place bets faster and more effectively than is possible with the Betfair website.
Streamlined bet-submission processes allow you to place bets with fewer mouse clicks and less mouse movement. Extensive trading tools can also place bets for you automatically when predetermined conditions are met.
The Grid Interface
BetTrader's Grid Interface is similar in appearance to Betfair's website interface but it displays 5 prices either side instead of only 3. The BetTrader Grid introduces a more streamlined bet submission process with one click betting and an array of betting techniques enabling you to enter and exit the markets faster.
The BetTrader Ladder
BetTrader's Ladder Interface displays prices vertically, allowing you to see prices literally move up and down. One-click bet submission allows you to instantly react to market movements without needing to take your eyes from the price or use the keyboard.
This style of interface is popular amongst financial traders and accounts for over half of all trades entered on the world's futures markets. BetTrader was the first API trading application to introduce the often copied Ladder Interface.
Any selection in the market can be moved to any ladder with just one click, making it the favoured interface amongst In-Play traders as well as sports traders and pre-race scalpers. Many professional traders say they could not imagine using Betfair without it.
Training Mode
Learn to trade on Betfair or test out a new system without any risk. BetTrader uses live Betfair data —using real-world matching— get a feel for the market without putting any cash at risk.
WhyLose.com is pleased to announce the acquisition today, 6th February 2023, of RacingTraders.co.uk and JuiceStorm.com. WhyLose.com has acquired all intellectual property rights including the software application known as BetTrader and the domains RacingTraders.co.uk,...
read more
Let's Get Started
Ready To Make a Real Change to your Betting?